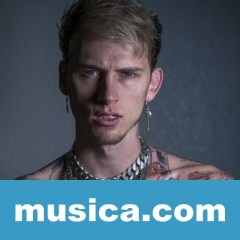 Immortal
LETRA
Immortal Letra
I'm so tired of being here
Suppressed by all my childish fears
And if you have to leave, I wish that you would just leave
Cause your presence still lingers here, and it won't leave me alone
These wounds won't seem to heal, this pain is just too real
There's just too much that time can not erase
When you'd cry, I'd wipe away all of your tears
When you'd scream, I'd fight away all of your fears
And I held your hand through all of these years
But you still...
DJ Aliiee
Workin', sweatin' from the stress of being caged down
Everything I write is being played out, like what is this?
Tear the whole page out
Man I come from holes in the wall
But they don't know the past
Even if I told 'em it all
They wouldn't know the half
So maybe I'll fill up my luggage with all of these dreams
And put on my black coat and my black chucks
And nothing in my jeans
And just run, til the day comes like Rocky's movie scene
And lay up on the top of the world, look up and scream
Like this is me, this is Kells
Crucified by the public without the nails
Do or die in my city, but clearly I never failed
Lost myself in the game, but I found myself in the cell
Then I found myself in the fame, and lost myself in the pills
And they can not mess with me still
See the boys, and they winning, underdogs of the year
Cleveland boys in the building, what the fuck is a ceiling?
I'm taking this to the top
And when I leave the whole world drops
Lace up, Kells
Y'all don't know me
Honestly
Can't say that I blame y'all, I don't even really know myself
Yeah, but
Honestly this past year has been a burden on me, unfinished product
God is still working on me, shoutout to ole girl
Why? She ain't never to blame
When she swallow, had me thinking that I never came with me at the funeral
With me at the wake, black dress, black shades
I can't explain death, well you don't understand life
Grandma passed about a week before mother's day
Forgive me, I was worried about Bad as it sounds, I wouldn't have it any other way
Why?
She was so ill, death would have been her only escape
Got a mask, had to make me feel
Why?
Since the streets is only askin' bout a shady dealer
If I knew now what tomorrow was gonna teach me
And I told you in advance
You probably wouldn't believe me..
I tried so hard to tell myself that you're gone
But though you're still with me
I've been alone
DJ Aliiee
[Chorus]

Comparte si te ha gustado