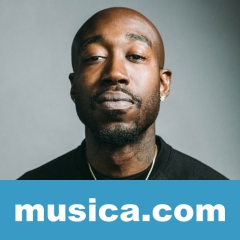 LETRA
Yeah, fa'sho
Bitch, uh
I'm a real-made nigga
Certified grave nigga
I'm a real-made nigga
Certified grave digga
D.O.A., it's how I play
I let the fuckin' things hit ya
I'm a street-paid nigga
Tryna catch a fade with ya
D.O.A., it's how I play
I let the fuckin' things hit ya, bitch
I fuck with gangstas
Man, all my niggas make the papers
I fuck with gangstas
Man, all my niggas make the papers
I fuck with gangstas
Man, all my niggas make the papers
I fuck with gangstas
Man, all my niggas make the papers
I fuck with gangstas
Man, all my niggas make the papers
Them boys is stinkin'
East side G.I., we don't serve no strangers
My bitch is stinkin'
My junkies say they need that wake up
My kitchen stinkin'
It's a straight bake sale when I cook that cake up
Mobbin'-ass nigga, fuck a project-ass nigga
Serve the pack, man, call the trash man for these garbage-ass niggas
Say these motherfuckers scared to rob a robbin'-ass nigga
Send you back to your connect, you short a lot of bands, nigga
Gangsta Gibbs, baby greasier than Weezy at the All-Star
Way too often, Jeezy, he wasn't even in my ballpark
Swing straight for the fence and drop my nuts down on the plate
I made your favorite rapper want to put a price up on my face
It's Gangsta Gibbs
I fuck with gangstas
Man, all my niggas make the papers
I fuck with gangstas
Man, all my niggas make the papers
I fuck with gangstas
Man, all my niggas make the papers
I fuck with gangstas
Man, all my niggas make the papers
Real-made nigga
Certified grave digga
D.O.A., it's how I play
I let the fuckin' things hit ya
I'm a real-made nigga
Certified grave digga
D.O.A., it's how I play
I let the fuckin' things hit ya, bitch
D.O.A., get it how I live it when I let that four go
Naptown nigga, done made it, emergin' fresh out the dope smoke
All my niggas hustlers and killers, green light we all go
Send 'em all to they makers and close casket they funerals
No smilin', came up out a dirty alley with the thugs
Bangin' TECs and reppin' sets, young connoisseurs with them drugs
Pack the baggage, flip the cabbage, keep it slammin' every day
How the fuck niggas talkin' bout R.I.P. when boy you 'bout to
D.O.A. yourself?
Bang bang bang, gang bang is all I fuckin' know
Blazin' rocks with killers and some motherfuckin' cutthroats
And I know Colombians that bring it by the fuckin' boat
Clap they ass, put they ass face down on the fuckin' floor
Hit a couple corners and nigga know I got the blow
Hit a couple corners now and nigga know I got the store
Ridin' down Grant Boulevard, pullin' out the four
On my way to Ham Block, finna cut some more dope
Kill
I fuck with gangstas
Man, all my niggas make the papers
I fuck with gangstas
Man, all my niggas make the papers
I fuck with gangstas
Man, all my niggas make the papers
I fuck with gangstas
Man, all my niggas make the papers
Real-made nigga
Certified grave digga
D.O.A., it's how I play
I let the fuckin' things hit ya
I'm a real-made nigga
Certified grave digga
D.O.A., it's how I play
I let the fuckin' things hit ya, bitch

fuente: musica.com


X