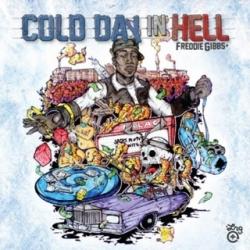 LETRA
Rob me a nigga
Rob me a, rob me a nigga
Cause the bills too high, this nigga right here too fly
And right now I just might rob me a nigga
The liquor got me lurking and looking for a lame nigga
To set up for my next lick
In the Chevy, about to roll up the stress, with a Tec
And what he got on his neck, got him a death wish
It's kinda funny cause he used to be my nigga tho
We was breaking bread, flipping bricks like a year ago
Shit can get into a nigga's head when his digits low
Make you wanna send one of your friends to his funeral
Maybe me and him was never friends in the first place
Don't mean a thing cause we share the same birthplace
Same city, same hood, but we down to kill each other for a dollar
Cause we want it in the worst way
Money talk and bullshit gon walk a marathon
And I ain't scared of getting killed cause I'm getting mine
And if they ever try to raid, I'mma hit the fuckin pigs with the K's
I ain't tryna do a lick of time
Spend all my last money, the bills too high
His jewelry, his whip game, the wheels too fly
I'm thinking about murder every time we cruise by
Heard he got like 84 elbows of blue fire
In the basement, muthafuckas still think basic
Thinkin' I'mma show up and erase 'em, but I ain't gonna chase 'em
I'mma be up in his crib waiting
'Bitch where the cash? I can taste it'
Put em on their faces: what you know about kidnapping
And holding a nigga's whole family for ransom?
When your stomach empty it's easy to understand it
Got me out here taking them penitentiary chances
'Born in this world of tears, will die laughing'
Put that on the headpiece right above my casket
Still in the game, my batteries still lastin
Bout to put some gas up in my Caprice Classic, and...
Rob me a nigga
Rob me a, rob me a nigga
Bills too high, this nigga right here too fly
Right now I just might rob me a nigga
As I look at the charm, thinking of a strong arm
Seen his watch as he reachin for his car alarm
Bet this hundred round drum pussy nigga thinkin twice
Fore he try to run, shots spit, and the cops come
All they seen was my golds and a black mask
Throw the car round the corner, tinted up with no tags
All these niggas wanna flash, Ima put it to they ass
With the K out, ask a nigga, "Where da sack at?'
Give it here, you wanna die for that rolex?
You can either get your life or that watch back
Ima shoot you point blank, I'm just hoping you think
You can take it as a loss, you can get it back
Nigga, buck and get shot, that's the street code
I'm leave you there, do you, that's how the shit go
Just another episode, A-K explode
In his head, left a smoke hole
Be a shamed if you died over fake shit
But that's a lesson, if you out here on some fake shit
Come and robbin everyday, know the young nigga hungry
They be murkin for a quarter brick
Know they kill a whole fam for the whole thang
All the shooters up in Gary on the same thang
All the little homies strapped, so they look plain
Gun shots rang out, nigga, see flames
We be takin so much, now the shit fun
We be lookin for your shit fore your shit come
Forty eight hours, nigga round my way
Everyday nigga lookin like a sitcom
In this game of lose or draw nigga
You can be the one that get robbed
Or be the one to rob a nigga
But we all gotta eat, so we get no sleep
We gon wait it out and kill a nigga

fuente: musica.com


X
Artistas relacionados