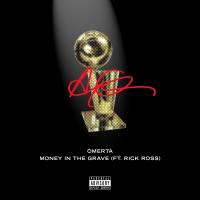 LETRA
'Money In The Grave'
Yeah, okay
Lil' CC on the beat, mmm
Yeah, yeah
I mean, where the f*** should I really even start?
I got hoes that I'm keepin' in the dark
I got my niggas 'cross the street livin' large
Thinkin' back to the fact that they dead
Thought my raps wasn't facts 'til they sat with the bars
I got two phones, one need a charge
Yeah, they twins, I could tell they ass apart
I got big packs comin' on the way
I got big stacks comin' out the safe
I got Lil Max with me, he the wave
It's a big gap between us in the game
In the next life, I'm tryna stay paid
When I die, put my money in the grave
When I die, put my money in the grave
I really gotta put a couple niggas in they place
Really just lapped every ni*** in the race
I really might tat 'Realest Nigga' on my face
Lil CC let it slap with the bass
I used to save hoes with a mask and a cape
Now I'm like, 'Nah, love, I'm good, go away'
Ain't about to die with no money, I done gave it
I was on top when that shit meant a lot
Still on top like I'm scared of the drop
Still on top and these niggas wanna swap
Niggas wanna swap like it's Slauson or Watts
I don't wanna change 'cause I'm good where I'm at
Mob ties, so I'm always good where I'm at
Word to Junior, Jazzy, Baby J
Tell 'em when I die, put my money in the grave
Couple figures, killers call and collect (Collect)
She f*** a ni***, then she on to the next (Next)
Really livin' large, she in awe with a mack
When you niggas thinkin' small in the mall with a rat (Rat)
Roll with us if you really wanna get it (Get it)
Go get a half a million in the Sprinter (Sprinter)
Phone ringin', bitches know a big tipper (Tipper)
I got the hookup and there's really no limit (Limit)
Dead broke is in you ni*** DNA (DNA)
Rickey Smiley's in Decatur with the yé
Lil' ni***, just another state case
Bury my motherfuckin' Chase Bank, time to bounce (Bounce)
Gotta count on my allowance (Gotta count on my allowance)
You niggas snitches so I gotta reroute it (So I gotta reroute it)
A ni*** drippin' like I got a zillion dollars
Got the trap jumpin' like Zion when I rebound it
Then I'm out (Then I'm out)
And I'll never talk about it (About it)
The homies quiet, but we all smoke the loudest (Loudest)
Rich niggas and I'm really bein' modest
'Cause the way I do my deals, never treated like a artist
Want the house (House)
You could DM my accountant
My per diem six figures and I'm countin'
Nine figures was the goal 'til I hit it
These niggas ain't livin', so bury mine with me
Ross got it (Maybach Music)
When I die, put my money in the grave
I really gotta put a couple niggas in they place
Really just lapped every ni*** in the race
I really might tat 'Realest Nigga' on my face
Lil CC let it slap with the bass
I used to save hoes with a mask and a cape
Now I'm like, 'Nah, love, I'm good, go away'
Ain't about to die with no money, I done gave it

Sobre Money In The Grave
"Money In The Grave" es un circuito que celebra el primer campeonato de la NBA de Toronto Raptors.
En la pista, Drake y Rick Ross hablan de sus éxitos y de cómo la gente tratará de alimentarse de las imágenes de los raperos incluso después de la muerte. El título de la canción hace referencia a enterrar dinero con los artistas en sus ataúdes para que otros no puedan aceptarlo.
Drake, un embajador global de los Raptors, anunció en Instagram después del juego que este tema y "Omertà" serían lanzados juntos en celebración.

Los dos raperos son colaboradores frecuentes y han trabajado juntos en numerosas ocasiones, quizás más notablemente en el tema "I'm On One" de DJ Khaled de mayo de 2011.

Cydney Christine es una antigua modelo y una nueva productora. Anunció en Twitter que este tema le sirve como su primer tema principal.
Cydney Christine declaró en twitter: "Es mi primera colocación como un producer, ¡Hoy mismo!. Gracias Drake".
El DJ Sam Sneak filtró este tema en una sesión de Instagram Live una hora después del lanzamiento de la canción.
En una entrevista con Complex, Lil CC dijo: "Cuando me lo encontré en ese evento, se me acercó y me dijo: 'CC, ¿todavía estás haciendo ritmos? Yo estaba como, 'Sólo soy modelo ahora, pero he estado jugando con él'. Y él dijo: 'Hombre, tienes que enviarme algo'. Le envié a Drake un paquete de ritmos, incluyendo uno llamado 'Dinero en la tumba'".

Durante la semana que terminó el 29 de junio de 2019, "Money in the Grave" (Dinero en la tumba) debutó en el puesto #7 del Hot 100. La canción es el single de mayor éxito de Ross.
Apoyar a Drake
Drake no está entre los 500 artistas más apoyados y visitados de esta semana, su mejor puesto ha sido el 57º en julio de 2018.

¿Apoyar a Drake?

Ranking SemanalMedallero