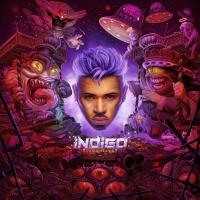 Side Nigga
Letra y canción
Añadir a Favoritas
Guardar en Playlist
SIDE NIGGA es una canción de Chris Brown del año 2019, este tema está incluido dentro del disco Indigo.
LETRA
'Side Nigga'
Sit back, lay down
Relax, kick back
Curfew, know that
He's mad at you
Because you been spendin' all your time with me
'Cause he don't give you what you need
Too bad, so sad
It be like that, oh well
I'm glad, I like that
She had every opportunity
To choose between you and me
Alright, let me see
What's it gonna be?
No she ain't my, ain't my, ain't my girl (It don't matter, no)
Ain't my, ain't my (No), ain't my girl
No matter what, I'ma give her all my love
She a pain in the butt, sick and tired of the runnin' with the
Same old dirty white lies
Tossin' in my bed (Ooh)
Rememberin' what she said (Ooh)
I know she got a man at home, I don't care
I'll be the side ni*** of the year
Did you hear me, babe?
You're tired of it, yeah
No need to grieve a loss
Baby, I ain't gotta be the boss, oh, it's fine
'Cause anytime I want, I'ma get mine
When I put my tongue on your panty line
Eat that like breakfast
Leave his ass in the past
He keep bringin' my name up
'Cause you startin' to change up
It's morning time
Wrapped up in my covers
For the ninth time
'Cause he couldn't f*** you out your right mind (Uh)
Ain't no competition, let's be serious
I'm the best, period (Oh yeah)
You know she ain't my (Ain't my), ain't my (Ain't my), ain't my girl (Oh, it don't matter, no)
Ain't my, ain't my, ain't my girl
No matter what (No matter what), I'ma give her all my love
She a pain in the butt (Pain in the butt), sick and tired of the runnin' with the
Same old dirty white lies (Ooh)
Tossin' in my bed (My bed)
Rememberin' what she said (I remember, ooh)
I know she got a man at home, I don't care
I'll be the side ni*** of the year
Did you hear me, babe?
I'll be the side ni*** of the year
Baby, I don't mean to sound rude
It's crazy, I can do what your man just can't do
So give me the night, I'll show it
If the money is right, I'll blow it
On you tonight, whoa-oh
Side of me, no saddles on it
They say that boy a memory
You are not datin' me no more
Even though you supposed to be standin' right here
I'ma be the side ni*** of the year
Ain't my, ain't my, ain't my girl (It don't matter, no)
Ain't my, ain't my (No), ain't my girl
No matter what, I'ma give her all my love
She a pain in the butt, sick and tired of the runnin' with the
Same old dirty white lies
Tossin' in my bed (Ooh)
Rememberin' what she said (Ooh)
I know she got a man at home, I don't care
I'll be the side ni*** of the year
Did you hear me, babe?
I'll be the side ni*** of the year