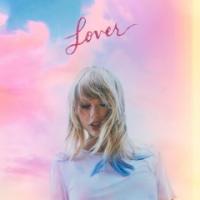 Cruel Summer
Letra, canción, curiosidades
LETRA
'Cruel Summer'
[Intro]
(Yeah, yeah, yeah, yeah)
[Verse 1]
Fever dream high in the quiet of the night
You know that I caught it (Oh yeah, you're right, I want it)
Bad, bad boy, shiny toy with a price
You know that I bought it (Oh yeah, you're right, I want it)
[Pre-Chorus]
Killing me slow, out the window
I'm always waiting for you to be waiting below
Devils roll the dice, angels roll their eyes
What doesn't kill me makes me want you more
[Chorus]
And it's new, the shape of your body
It's blue, the feeling I've got
And it's ooh, whoa oh
It's a cruel summer
It's cool, that's what I tell 'em
No rules, unbreakable heaven
But ooh, whoa oh
It's a cruel summer
With you
[Verse 2]
Hang your head low in the glow of the vending machine
I'm not buying (Oh yeah, you're right, I want it)
You say that we'll just screw it up in these trying times
We're not trying (Oh yeah, you're right, I want it)
[Pre-Chorus 2]
So cut the headlights, summer's a knife
I'm always waiting for you just to cut to the bone
Devils roll the dice, angels roll their eyes
And if I bleed, you'll be the last to know
[Chorus]
Oh, it's new, the shape of your body
It's blue, the feeling I've got
And it's ooh, whoa oh
It's a cruel summer
It's cool, that's what I tell 'em
No rules, unbreakable heaven
But ooh, whoa oh
It's a cruel summer
With you
[Bridge]
I'm drunk in the back of the car
And I cried like a baby coming home from the bar (Oh)
Said I'm fine, but it wasn't true
I don't wanna keep secrets just to keep you
And I snuck in through the garden gate
Every night that summer just to seal my fate (Oh)
And I screamed for whatever it's worth
"I love you," ain't that the worst thing you ever heard?
He looks up, grinning like a devil
[Chorus]
And it's new, the shape of your body
It's blue, the feeling I've got
And it's ooh, whoa oh
It's a cruel summer
It's cool, that's what I tell 'em
No rules, unbreakable heaven
But ooh, whoa oh
It's a cruel summer
With you
[Outro]
I'm drunk in the back of the car
And I cried like a baby coming home from the bar (Oh)
Said I'm fine, but it wasn't true
I don't wanna keep secrets just to keep you
And I snuck in through the garden gate
Every night that summer just to seal my fate (Oh)
And I screamed for whatever it's worth
"I love you," ain't that the worst thing you ever heard?
(Yeah, yeah, yeah, yeah).
Sobre Cruel Summer
El título de la canción proviene del álbum recopilatorio de Kanye West de septiembre de 2012, Cruel Summer.
"Cruel Summer" detalla el verano de 2016, en el que Swift enfrentó críticas públicas y estuvo en un punto bajo en su salud mental como resultado de la disputa entre ella, Kanye West y Kim Kardashian.
Kanye publicó su tema de febrero de 2016, "Famous", en el que se atribuyó el mérito de la fama de Taylor Swift.

Taylor Swift lo recriminó por esta canción en la celebración de los 58º Premios Grammy.
Después, Kanye afirmó que había mostrado previamente esta canción a Taylor Swift antes de que saliera a la venta.
En julio de 2016, Kim Kardashian lanzó una conversación telefónica a través de Snapchat entre Kanye y Taylor Swift que pareció confirmar las afirmaciones de Kanye.
El lanzamiento de Taylor Swift de "Lover" viene acompañada de un diario personal, donde describe esos tres meses como "el apocalipsis", resumiendo lo doloroso que fue su vida durante ese tiempo.

Sin embargo, "Cruel Summer" narra los acontecimientos con un enfoque en el novio de tres años, Joe Alwyn.
Mientras Swift se enfrentaba a las críticas de los medios de comunicación y del público, también se estaba enamorando de un "chico malo" que pronto sería su "amante".

El título de esta canción apareció en una de las escenas del vídeo musical de "You Need to Calm Down".

En la escena en concreto, Adam Lambert le hace a Ellen DeGeneres un tatuaje con las palabras "Cruel Summer".

En el vídeo musical de "Lover", Taylor mostraba las líneas de esta canción "unbreakable heaven" y "devils roll the dice, angels roll their eyes" como títulos de juegos de mesa.
Apoyar a Taylor Swift
Taylor Swift está en la posición 286 del ranking de esta semana, su mejor puesto ha sido el 2º en enero de 2015.

¿Apoyar a Taylor Swift?

Ranking SemanalMedallero
Taylor Swift
Añadir Letra
Cruel Summer
Comentar
Guardar en Playlist