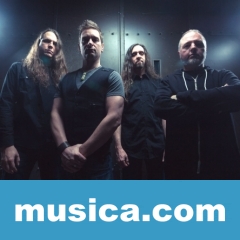 Catalyse
LETRA
Connect to me
The time has come for this
Cure me
Catalyse me, high!
Higher and higher
We are endlessly aiming to break free
Dying to make our stand!
A façade on display demanding bows
While taking all from people afar
You see yourself as a warrior praised
When all you do is sit and wait
Forgetting you're a part of it all
Dismissing all the mirrors that are in your way
Allow your mind to fly
Loneliness
To you, it's just the same
Watching us, from above
When earth's gone you're on your way to the sky
Sky
Why?
Stand up!
And reveal yourself!
Higher and higher
High and high
If you don't break these chains
We both won't see the dawn of another day

Comparte si te ha gustado