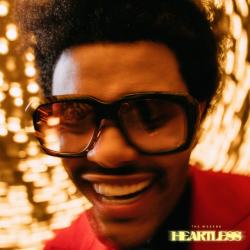 LETRA
Heartless (Letra/Lyrics)
I shouldn't rush it
Never need a bitch, I'm what a bitch needs
Trying to find the one that can fix me
I've been dodging death in the six speed
Amphetamine got my stummy feeling sickly
Yeah, I want it all now
I've been running through the pu***, need a dog pound
Hundred models getting faded in the compound
Trying to love me but they never get a pulse down
Cause I'm heartless and I'm back to my ways cause I'm heartless
All this money and this pain got me heartless
Low life for life cause I'm heartless
Said I'm heartless
Trying to be a better man but I'm heartless
Never be a wedding plan for the heartless
Low life for life cause I'm heartless
Said I'm heartless
So much pu*** it be falling out the pocket
Metro Boomin turn this hoe into a moshpit
Tesla pill got me flying like a cockpit
Yeah, I got her watching
Call me up turn that pu*** to a faucet
Duffel bags full of drugs and rocket
Stix drunk but he never miss a target
Photoshoots I'm a star now
I'm talking Time, Rolling Stone and Bazaar now
Sellin dreams to these girls with their guard down
Seven years I've been swimming with the sharks now
Cause I'm heartless and I'm back to my ways cause I'm heartless
All this money and this pain got me heartless
Low life for life cause I'm heartless
Said I'm heartless
Trying to be a better man but I'm heartless
Never be a wedding plan for the heartless
Low life for life cause I'm heartless
I lost my heart and my mind
I try to always do right
I thought I lost you this time
You just came back in my life
You never gave up on me
I'll never know what you see
I don't do well when alone
You hear it clear in my tone
Cause I'm heartless and I'm back to my ways cause I'm heartless
All this money and this pain got me heartless
Low life for life cause I'm heartless
Said I'm heartless
Trying to be a better man but I'm heartless
Never be a wedding plan for the heartless
Low life for life cause I'm heartless
Datos de esta canción
HEARTLESS es una canción de The Weeknd que se estrenó el . Agradecemos a Hawli por haber sudido la letra de Heartless.
Sobre Heartless
¿De qué trata la canción Heartless?

En Heartless, que en español se traduciría sin sentimientos incluso puede traducirse como cruel, The Weeknd habla sobre su estilo de vida, se define como una persona que no quiere relaciones serias con mujeres y también da a entender que a veces consume "sustancias ilegales" para complacerse.