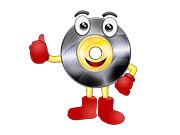 LETRA
Give me the night (Letra/Lyrics)
Oh my, give me the night
Just give me the night and I'll give you the truth
Take me to your leader, I'll put on a show
Watch me beg to wrap you up and never let you go
Are you so damn high you never know?
So damn blind you never saw me?
I'm so sick of english, words are growing old
Pardon my little french allure, but how deep is your drug?
Are you so damn down for chemicals, so damn down for any with me?
No I don't wanna still be friends
Oh my, give me the night
Just give me the night and I'll give you the truth
Hooked me like some chorus, my melody come true
Yea I'm no street romantic but baby I know how to love you
Is it so damn hard to let me know, so damn hard to open to me?
Rex tyrannosaurus, you're the king of everyone
That's just what the new wave kids say to make you feel alone
Are so damn unforgettable, so damn impossible to leave?
Letra lyrics lyric letras versuri musiek lirieke tekstet paroles
Datos de esta canción
GIVE ME THE NIGHT es una canción de Des Rocs. Agradecemos a Veromúsica por haber sudido la letra de Give me the night.