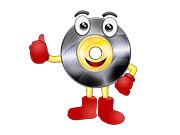 LETRA
Get Over It (Letra/Lyrics)
I'm so angry about what I see
People killing other people on my TV
They shoot each other I don't know why
But tell me what's the reason to have people die
I might be mad but how can you have fun
While today the world is ruled by guns
I see injured people that have no more tears
Living on the run, day and night in fear
Get over it
Get over it...
Daddy and mommy never had a pain
So strong until they knew that you inject your vein
You scar your skin and soil your blood
Stop your suicide in the name of God
And the other thing you've got to know
Is that the drug make money for war
If you can save the lead from just one child
What an overdose of love will be for your life
Think it over
Think it over...
Get over...
Datos de Get Over It
GET OVER IT es una canción de CO.RO. (Italia). Agradecemos a shemkasai por haber sudido la letra de Get Over It.