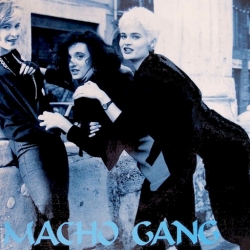 Shake Shake
Macho Gang
Al final de la letra de la canción 'Shake Shake' podrás puntuar su calidad, comentar sobre ella, acceder a más lyrics de Macho Gang y a música relacionada.
LETRA
I got a fever need a doctor baby
I let my fingers do the walking honey
On my body, I need somebody, I need a flame
I'm gonna knock you off you rocker baby
I'm coming ready or not to catch you honey
Wanna show you, I want to love you, I wanna play
You got this power that I can't explain
Take me through the fire
Jump a little higher
Come on rock me highly up and down
Shine your lovely body tonight
I need your
Shake shake baby shaking drive me crazy
Find a groove I'm going back to my happy days
Shake shake baby shaking drive me crazy
Feel the fire burning I won't take it away
I'm gonna show you what I learned my lover
I'm getting ready come a little closer
Satisfaction, need a reaction, wasting no time
Más abajo encontrarás canciones relacionadas con Shake Shake.
Puntuar 'Shake Shake'
¿Qué te parece esta canción?
-
0 votos
* Gracias a shemkasai por haber añadido esta letra el 20/8/2020.
Comentar Letra
Comenta o pregunta lo que desees sobre Macho Gang o 'Shake Shake'
Comentarios (1)
+ Macho Gang