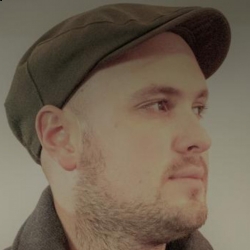 LETRA 'I'M STILL THINKING OF YOU'
[VERSE 1]
Tonight we fell in love, two lives getting in touch.
The fire, water and wine, sweet whispers under the sky.
[PRE-CHORUS 1]
My heart is willing to give everything it has.
Your lips and mine found the perfect moment to act.
[CHORUS]
I've never felt this way
I've never been kissed like this
Every time a different place
When you leave I'm still thinking of you
[VERSE 2]
Next day inside my bed, the memories neeeeever end.
Your smell still remains, silence speaks in my head.
[PRE-CHORUS 2]
Thousands of feelings come to me at the same time.
Your life and mine now want to become one.
[CHORUS]
I've never felt this way
I've never been kissed like this
Every time a different place
When you leave I'm still thinking of you
- SAX SOLO -
[CHORUS]
I've never felt this way
I've never been kissed like this
Every time a different place
When you leave I'm still thinking of you