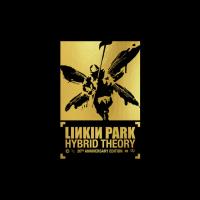 SuperXero (By Myself Demo)
Letra y Canción
Añadir a Favoritas
Guardar en Playlist
SUPERXERO (BY MYSELF DEMO) es una canción de Linkin Park que se estrenó el .
LETRA
'SuperXero (By Myself Demo)'
[Intro: Mike Shinoda]
So, what do you think?
[Verse 1: Mike Shinoda]
What do I do to ignore what's behind me?
Do I follow my fate to escape blindly?
Do I hide my pride away from these bad dreams
And give in to sad thoughts that are maddening?
Do I let it go and try to stand it?
Or do I try to catch them red-handed?
Do I trust some and get fooled by phoniness?
Or do I trust none and live life in lonliness?
The sunlight burns the skin of sleeping men
I make the right turns but I'm lost within
I put on my daily façade but then
I just end up getting hurt again by myself
[Pre-Chorus: Mike Shinoda & (Chester Bennington)]
(Myself)
I ask why (But in my mind I find)
I can't rely on myself
(Myself)
I ask why (But in my mind I find)
I can't rely on myself
[Chorus: Chester Bennington & (Mike Shinoda)]
I can't hold on (to what I want when I'm stretched so thin)
It's all too much to take in
I can't hold on (when I'm against you I can't win)
With thoughts of failure sinking in
[Verse 2: Mike Shinoda]
If I turn my back I'm defenseless
And to give in to fate seems senseless
If I hide my pride, I lie sleepless
And won't be able to cope with my weakness
If I let them go, I'll be outdone
But if I try to catch them I'll be outrun
If I'm killed by the questions like a cancer
Then I'll be buried in the silence of the answer by myself
[Pre-Chorus: Mike Shinoda & (Chester Bennington)]
(Myself)
I ask why (But in my mind I find)
I can't rely on myself
(Myself)
I ask why (But in my mind I find)
I can't rely on myself
[Chorus: Chester Bennington (Mike Shinoda)]
I can't hold on (to what I want when I'm stretched so thin)
It's all too much to take in
I can't hold on (when I'm against you I can't win)
With thoughts of failure sinking in
[Interlude: Mike Shinoda]
How do you think that I've lost so much
Always afraid and I'm out of touch
How do you expect that I will know what to do
When all I know is what you tell me to
[Bridge: Mike Shinoda & (Chester Bennington)]
Don't you (know)
I can't tell you how to make it (go)
No matter what I do, how hard I (try)
I can't seem to convince myself (why)
I'm stuck on the outside
Don't you (know)
I can't tell you how to make it (go)
No matter what I do, how hard I (try)
I can't seem to convince myself (why)
I'm stuck on the outside
[Chorus: Chester Bennington & (Mike Shinoda)]
I can't hold on (to what I want when I'm stretched so thin)
It's all too much to take in
I can't hold on (when I'm against you I can't win)
With thoughts of failure sinking in
I can't hold on (to what I want when I'm stretched so thin)
It's all too much to take in
I can't hold on (when I'm against me I can't win)
With thoughts of failure from with-
Apoyar a Linkin Park
Linkin Park está en la posición 204 del ranking de esta semana, su mejor puesto ha sido el 10º en julio de 2017.

¿Apoyar a Linkin Park?

Ranking SemanalMedallero