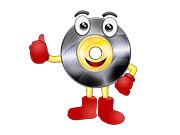 Roo Doo
Letra y Canción
bbno$
ft.
Lentra
Añadir a Favoritas
Guardar en Playlist
ROO DOO es una canción de bbno$ y Lentra.
LETRA
'Roo Doo'
She gotta fitness, fat ass, tryna do some business
Let me whip it, arm big, damn I eat my Spinach
Drop a hitta, breaking, records like I'm Guinness
Like 'em basic, sevens, so I'm really 'bout my litness, aye!
And I'm hot for Quiche, so I'm after money
Bringing out the leash, and it was your mommy's
And she want the 'D', but it wasn't sunny
(Ayy, what? sorry but umm)
Getting all this money
So I might just change name to something punny
Probably baby with the money, put it on my name
Like why you tryna ball with me, I created this game
I'm sinkin' three's from half court
While I'm wearing a 40 pound chain
Out in china, getting couple bags
I feel like Santa, lemme check the tag
And thotties on my mind, I'm at the stake
Blame it on the lag, I see you're dying from the vape
You call me goat for your escape
I'm dripping so much, made a lake
Betty Crocker how I whip my wrist, I made a cake
How I wish I really had my fits, a Bathing Ape
Baby flowing crazy like linguist, Bolognese
Pull up on, I'll pop you like a zit, Johnny Cage
Blood clot, big thot, I ain't fazed, yea
Two wrists, big nerf, do not play, yea
Don't trip, New Balance, purple with the Suede, yuh
Yo baby like what you even sayin'?
She gotta fitness, fat ass, tryna do some business
Let me whip it, arm big, damn I eat my Spinach
Drop a hitta, breaking, records like I'm Guinness
Like 'em basic, sevens, so I'm really 'bout my litness, aye!
And I'm hot for Quiche, so I'm after money
Bringing out the leash, and it was your mommy's
And she want the 'D', but it wasn't sunny
(Ayy, what? sorry but umm)
Big bag, hit a nice store, f*** a price tag
Tick tock, check my wrist walk, check the ice age
Duck cops, scope a 12 Gauge, that's a head shot
Jump pad, now I'm on top, do you aim bot?
Where we gonna drop? (drop)
Tilted got me locked (locked)
I'm flaming all these scrubby players on my desktop (yeah)
I'm sick and tired of thots, they don't know when to stop
Won't she ever stop? (pew, pew, pew, pew)
Couple haters calling, and I do not wanna talk
She tryna pipe it up on me, but you know I gotta walk
Enamel on my teeth and yeah of course I brush my teeth
And then I heard you want some beef, so I'ma chomp you up like meat
And I know I got the key because your girlies on her knee
She be like praying up to me askin' me how'd I make it g
Sip a little tea, I'd rather work it with some speed
My money growin' on a tree, this baby don't do it for free
She gotta fitness, fat ass, tryna do some business
Let me whip it, arm big, damn I eat my Spinach
Drop a hitta, breaking, records like I'm Guinness
Like 'em basic, sevens, so I'm really 'bout my litness, aye!
And I'm hot for Quiche, so I'm after money
Bringing out the leash, and it was your mommy's
And she want the 'D', but it wasn't sunny
(Ayy, what? sorry but umm)