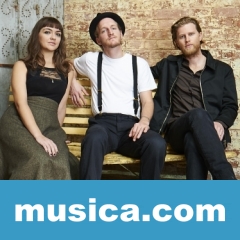 'A.m. radio' se estrenó el .
LETRA 'A.M. RADIO'
Standing on the corner, I could listen to the radio
When the savior sang from the fire escape on a second floor
You were always saying we would make it to the catacombs
In the end, it came when you wrote my name on a bathroom stall
If the photograph doesn't bring you back
If the final chapter is it ever after
Ooh-ooh-ooh-ooh-ooh
I remember waking up the neighbor, like a stadium
Yeah, you ran upstairs, screaming no one cared
And the band played on
Even in thе limo, you were feeling like an animal
At thе traffic light, when you blew your mind on a mobile phone?
That night, my love
You said the blood was on my hands
Long as you run
I couldn't give you up
Forever run
I couldn't give you up
In the minivan, with your headphones in
Did you write your letters to your shitty friends?
And all this time, you said to me, "My love would never die"
Long as you run
I couldn't give you up
Forever run
I couldn't give you up (And the daylight in my hand)
Long as you run (And the silence on the street)
I couldn't give you up (And the long light in my hand)
Forever run (And I was incomplete)
I couldn't give you up (And the daylight in my hand)
Long as you run (And the silence on the street)
I couldn't give you up (And the long light in my hand)
So don't look back (And I was incomplete)
I couldn't give you up (And the daylight in my hand)
Long as you run (And the silence on the street)
I couldn't give you up (And the long light in my hand)
Forever run (And I was incomplete)
I couldn't give you up