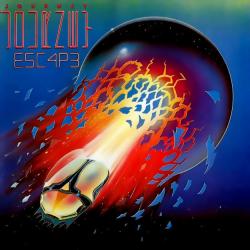 Dead Or Alive
Journey
La canción 'Dead Or Alive' se estrenó en 1981. Este tema está incluido dentro del disco Escape
LETRA
A double secret agent
And he was paid to kill
With cold steel magnum force is
How the man possessed the skill
He shot a man in Paris
He did a job in L.A.
And if the price was right, he'd surely
Take your life away
Wanted, wanted
[Chorus]
Wanted, dead or alive, blood for money, money
Assault, homicide, blood for
Money, money, money, money
Wanted
He drove a Maserati, lived up in the hills
A cat with nine lives that's gone
Too far to feel the chill
He never though it'd happen
It was his last mistake
'Cause he was gunned down by a
Heartless woman's 38.
[Chorus]
Más abajo podrás valorar y comentar la canción Dead Or Alive.
Puntuar 'Dead Or Alive'
¿Qué te parece esta canción?
5,00
1 voto
Comentar Letra
Comenta o pregunta lo que desees sobre Journey o 'Dead Or Alive'
Comentarios (6)
+ Journey
Canciones del Disco
Música Relacionada