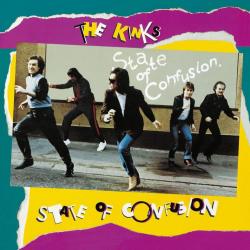 LETRA
Got a letter through the post that says I don't exist.
Apparently the new computer thinks I won't be missed.
We need more facts, perhaps you would find out and forward them.
There's no proof or trace or date or place or where or when.
Central Information's got no news today (today).
Is there a change in my position?
No decision, no decision.
All I ever get is a definite maybe.
Head office thinks I'm dead,
But I'm not even ill.
How do I get attention,
Tell me who I have to kill.
Is there a change in my condition?
Not today.
The answer comes with repetition,
No decision, no decision.
'Round and 'round the circle goes,
Stood in line but the counter was closed.
And when I ask who is responsible,
Nobody knows,
fuente: musica.com

Comparte si te ha gustado



Puntuar Definite Maybe
¿Qué te parece esta canción?
-
0 votos
Canciones del disco
Artistas relacionados