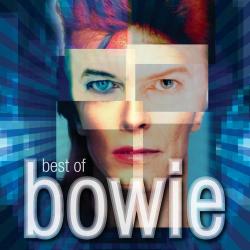 Dancing In The Streets
Letra
LETRA
Dancing In The Streets (Letra/Lyrics)
OK, talk to you
South America, Australia, France, Germany, U.K, Africa
Calling out around the world
Are you ready for a brand new beat?
Summer's here and the time is right
For dancing in the street
They're dancing in Chicago (dancing in the street)
Down in New Orleans (dancing in the street)
In New York City (dancing in the street)
All we need is music, sweet music
There'll be music everywhere
They'll be swinging, swaying, records playing
Dancing in the street, oh
It doesn't matter what you wear
Just as long as you are there
So come on, every guy, grab a girl
Everywhere, around the world
They'll be dancing, dancing in the street (dancing in the street)
It's an invitation across the nation
A chance for folks to meet
They'll be laughing and singing, music swinging
Dancing in the street
Philadelphia, PA (dancing in the street)
Baltimore in DC now (dancing in the street)
Don't forget the Motor City (dancing in the street)
On the streets of Brazil (dancing in the street)
Back in the USSR (dancing in the street)
Don't matter where you are (dancing in the street)
All we need is music, sweet music
There'll be music everywhere
They'll be swinging, swaying, records playing
Dancing in the street, oh
It doesn't matter what you wear
Just as long as you are there
So come on every guy, grab a girl
Everywhere, around the world
They'll be dancing, dancing in the street
Way down in L.A., everyday
Dancing in the street
Cross in China too
Me and you
Dancing in the street
Don't you know
They'll be dancing
Dancing in the street
Don't you know
They'll be da-da-da-da-da-da-dancing
Dancing in the street
Datos de esta canción
DANCING IN THE STREETS es una canción de David Bowie del año 1985, este tema está incluido dentro del disco Best of Bowie.
Sobre Dancing In The Streets
La canción fue popularizada por primera vez por una versión de Martha and the Vandellas en 1964. Bowie y Jagger grabaron una portada de esto en 1985 para recaudar fondos para la causa de alivio de la hambruna de "Live Aid". Fue planeado orgánicamente para interpretar la canción en vivo, con Bowie en el Estadio de Wembley y Jagger en el Estadio John F. Kennedy. Rechazaron la idea cuando se dieron cuenta de que la conexión de satélites podría causar retrasos. Ellos grabaron la pista cuando Bowie estaba grabando la Banda Sonora de Principiantes Absolutos en los Estudios Abbey Road.
Bowie y Jagger grabaron esta canción en sólo cuatro horas. En 2007, Mick Jagger le dijo a Rolling Stone: "Lo grabamos en sólo dos tomas. Fue un ejercicio interesante sobre cómo hacer algo sin preocuparse demasiado".