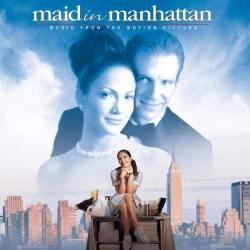 LETRA
Train on a track!! (Letra/Lyrics)
Nooo way to stop it..
*VERSE 1*
I wonder- if he knows I've been watching him
And I wonder-If he knows I can feel him
And I wonder-In my dreams and when I'm sleeping,
and I'm keeping him close to me.

I'm thinking-He's the thunder , I'm the lightening
I'm thinking-Maybe we can come together ..
And I'm thinking-We can bring the rain with the lovely
breeze of such harmony...

~Chorous~
A train on a track..
That's what's in our will..
Inn...voluntar emotions,..
Like rolling down hill ..
and there's no way to stop it......
(ain't no way babee...ain't no way babee..)
It's a natural thing..
For sun rise and down..
some play at waterfalls and something with us..
and there's no way to stop it...

(once you fall in LOVE!)

#~~Verse 2~~#
Growin' .. an overflow of happy laughter..
Growin' .. closer to you more than ever..
Growin' .. daffodils and kisses baby rapped in roses..
gently touch our noses...

And sailing without a destination ,
sailin' explorin' chanted places..
(uh)

Tho my lonely season .. i wonder what I'm breathing..
drownin in the sea..

CHOROUS x1

I heard a song bird as he came through the earth..
stranger's holding hands, crowds chippin' the sands..
I've already seen all evidene..it's obvios love's in the air again..

I saw the clouds bow..and she saw a rainbow.
saw two roses bloom..caught up in Magic!I can't pretend..it's
obvious love's in the air again..

Nooooo way to stop it...(ain't noo way!)

Boy , you and I are bound to be in love you see..
That you and I , are L.U.V. .. in LOVE you see..
.
noo way to stop it..

Boy you and I....REPEAT!!!

CHOROUS
'til music fades!


Datos de esta canción
TRAIN ON A TRACK!! es una canción de Kelly Rowland del año 2002, este tema está incluido dentro del disco Maid in Manhattan (Music from the Motion Picture).