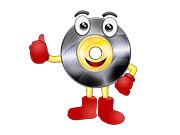 LETRA
In my dreams i know your always by my side ,
everywhere i go you linger in my mind. i've bein
waitting so long 4 a special guy, than you came to lift me up and make me fly
Chourus:
Baby dont go i just want you here
right by your side i wont hide my tears ,
Baby dont go waited 4 so long , i want you so
come on hold me strong.

Got this feeling that i cant resiste you
from the mommenti layed my eyes on you
wont you tell me what you wanna do cuz
my arm's getting lost inside of you (x2)

Guess i've always known that you will say goodbye
time and time again your love has made me cry
spending times trying to get you on the phone
by the phone i bet your feeling so alone.

Repeat Chorus.


fuente: musica.com


X