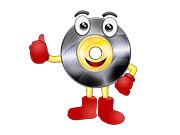 LETRA
BUSY BUSY MONEY MORE working up to the penthouse casino
BIGGIE BIGGIE MONEY MORE skills,
prides and the Blue Medallion

SPIRIT SPIRIT feel it, counter whatever stands in your way
Hybrid air displacement
First in Japan
The weight of our image shifts
Fixed games and the barcodes
Trends and Babylon
Full of knockoffs
I'll handle my own business
Enduring the party peacefully
No rules
The effect is a blow below teh belt
Then a clear sound
The ghost from the NORTH COAST
Today I eat Sushi with the money
I make selling my cruel sarcasms to unknown cities
My fee represents not my rank, but my determination
you know what I mean?
The audience a the point of no return
Soon you will realise that I am winnning this game

BUSY BUSY MONEY MORE working up to the penthouse casino
BIGGIE BIGGIE MONEY MORE skills,
prides and the Blue Medalion
BUSY BUSY MONEY MORE there's a long way to go,
so hold on brother
MY PEOPLE IT'S EASY,BUT BUSY,EASY,EASY,BUT EASY

no whistle
Hat tricks
Ill dribbling
A perfect cross from the North
The point is to earn your keep
No gimmicks
My show biz is of straight up raw statement
One puff and I'm on
My Stoic
Striking the balance between madness and sophistication
Find my footing get into the swing
Re-educate fools in BOSSSIZM
I will reign
Like Kaiser Soze
The examiner of sonoic speed
A triangle of profit connecting heaven, earth and man
An advisor without business card and mobile phone
Progress with handshakes and verbal agreements
It's a rocky road to success
The Great White Way
Vespertillian patrol
A gold mine called God
In full production
Duel Platos
The "somoking-sobat"
BUSY BUSY MONEY MORE, how could I possibly stop it,
MORE PARTY MORE
The amount is a blank cheque
Get out of the same old routine
It's a subversively bombed out MUSIC BAND
Thirving for the soul that I have given
A valour spirit inherited from the Showa period
My burial ground is on cardboard
The bill for your table is on me
The unhead-of snare drum beats
And the nonegotiable words
Puzzle the kids' unprepared ears
The sound effect of crumbing values
Replace stamina
On a laid-back vacation
Journey after journey
Bang and bamboo
A musical prank
WHAT'S BOUNCE? WE NEED FUNK
What' we are looking for is a green Pctober
The Blue slides in before you know
One day your girl will say to you:
"Hey,BOSS, are you listening?"
fuente: musica.com


X