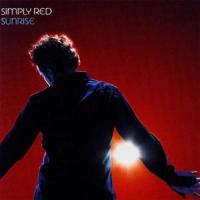 Sunrise Letra
SUNRISE es una canción de Simply Red del año 2003, este tema está incluido dentro del disco Home.
Letra de Sunrise (Lyrics)
As I look into your eyes I see the sunrise
The light behind your face helps me realize
Will we sleep and sometimes love until the moon shines
Maybe the next time I'll be yours and maybe you'll be mine
I don't know if it's even in your mind at all
It could be me
At this moment in time
Is it in your mind at all
It should be me, it could be me
Forever
Forever
Wondering through life, will love come home to you?
And the love you want forever, will they be true to you?
Will we sleep and sometimes love until the moon shines?
Maybe the next time I'll be yours and maybe you'll be mine
I don't know if it's even in your mind at all
It could be me
At this moment in time
Love's indescribable
It should be me, it could be me
Forever
Easy, ready, willing, over time
Where does it stop?
Where do you dare me to draw the line?
You've got the body now you want my soul
Don't even think about it say no go
I don't know if it's even in your mind at all
It could be me
At this moment in time
Is it in your mind at all?
It should be me, it could be me
Forever
At this moment in time
Is it in your mind at all?
It should be me, it could be me
Forever
Forever