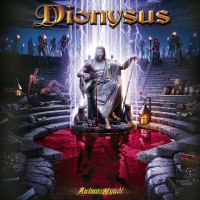 Eyes Of The World Letra
Añadir a Favoritas
Guardar en Playlist
EYES OF THE WORLD es una canción de Dionysus del año 2004, este tema está incluido dentro del disco Anima Mundi.
Letra 'Eyes Of The World'
Longing to see what I wanted to be
It never got out of my soul
To really fulfill what my dreams've always been
Though sometimes it feels just too far
What if I never had chosen this path?
What if this might never be?
Life is short and it just slips away
Live free now right here and today!
On a long and windy journey
I will pray I never fall
I look through the eyes of the world
I see a shining star
So few put any trust in you
So many can't think far
I look through the eyes of the world
I see a shining star
So few put any trust in you
But see who you are!
A bright newborn star
Yours is the power of living the dream
To follow the waves of the see
You know that to live is love and be loved
To give and to fight, to be free
All I can see is the truth in your eyes
The love and the goodness inside
I pray there is shelter wherever you go
For keeping you safe from the storm
On a long and windy journey
I pray you?ll never fall
I look through the eyes of the world
I see a shining star
So few put any trust in you
So many can't think far
I look through the eyes of the world
I see a shining star
So few put any trust in you
But see who you are!
A bright newborn star