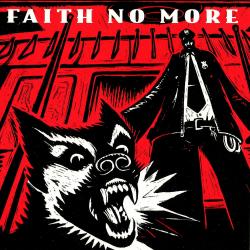 Get Out
LETRA
What if there's no more fun to have?
And all I got is what I've had?
What if I have forgotten how?
Cut my losses and get out now
Get out, right now!
There's something stronger than me
There's something I don't want to see
A new thing growing in me
It is the hardest thing to
To watch it grow on top of you
And see you're just like everyone
No fun!
There's something stronger than me
There's something I don't want to see
A new thing growing in me
There's something I don't want to see
I don't speak that language anymore!
My blood is not that color anymore!
My blood don't shine the same way anymore!
I cannot deny it anymore!
No
There's something stronger than me
There's something I don't want to see
Got a new thing growing in me
There's something I don't want to see
There's something stronger than me
There's something I don't want to see
A new thing growing in me
Comparte si te ha gustado