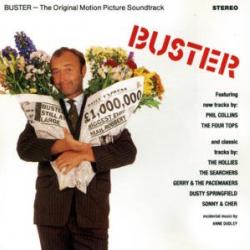 A Groovy Kind Of Love
Letra
LETRA
A Groovy Kind Of Love (Letra/Lyrics)
When I'm feelin' blue
All I have to do is take a look at you
Then I'm not so blue
When you're close to me
I can feel you heart beat
I can hear you breathing in my ear

Wouldn't you agree
Baby, you and me got a groovy kind of love

Any time you want to
You can turn me on to
Anything you want to
Any time at all
When I kiss your lips
Oh, I start to shiver
Can't control the quivering inside

Wouldn't you agree
Baby, you and me got a groovy kind of love
When I'm feelin' blue
All I have to do is take a look at you
Then I'm not so blue
When I'm in your arms
Nothing seems to matter
My whole world could shatter, I don't care
Wouldn't you agree
Baby, you and me got a groovy kind of love
We got a groovy kind of love
We got a groovy kind of love, oh wow
We got a groovy kind of love
Datos de A Groovy Kind Of Love
A GROOVY KIND OF LOVE es una canción de Phil Collins que se estrenó el , este tema está incluido dentro del disco ...Hits.
Sobre A Groovy Kind Of Love
La canción es una versión de la canción de Mindbenders de 1966, tomada de la película Buster, una película en la que Phil Collins protagonizó él mismo. Esta es una versión de la canción del mismo nombre de Toni Wine y Carole Bayer Sager hecha específicamente para la película. Una versión instrumental de esta canción aparece brevemente en el episo final.