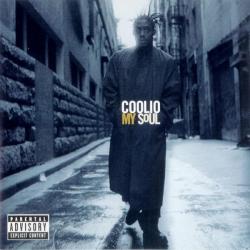 Intro
Coolio
La canción 'Intro' se estrenó el . Este tema está incluido dentro del disco My Soul
Al final de la letra de la canción 'Intro' podrás puntuar su calidad, comentar sobre ella, acceder a más lyrics de Coolio y a música relacionada.
LETRA
*The sound of rain falling and a devil like voice laughing*
A man is heard running and breathing fast
Scared Man: Damn! Wha...
The running gets faster, the man is breathing faster, and he sounds
terrified. The devil's laughing is getting much louder
There is the sound of things being knocked over as if the man is trying
to hide and everything is in his way
Scared Man: What you want man? What you want from me?
Devil: Your soul!
Más abajo podrás valorar y comentar la canción Intro.
Puntuar 'Intro'
¿Qué te parece esta canción?
-
0 votos
Comentar Letra
Comenta o pregunta lo que desees sobre Coolio o 'Intro'
Comentarios (2)
+ Coolio
Canciones del Disco