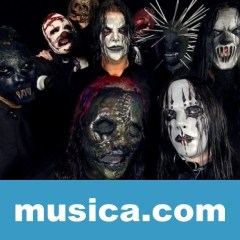 'Metabolic' se estrenó el . Esta canción está incluida dentro del disco Iowa.
LETRA 'METABOLIC'
Gone, I couldn't murder your promise
Right before my eyes
The revolutions of my psychosis
Kept me outta the way
Once, inside, all I hold is ash
Fail, suppressing every feeling
I'm in so much pain
I have every fuckin' right to hate you
I can't take it!
The hardest part was knowing that I could never be you
Now all I do is sit around and wish I could forget you
My demise, I took a life worth living and
Made it worth a mockery
I deny, I fold, but they keep on coming
I'm always ready to die but you're killing me
I'm always ready to die but you're killing me
I'm always ready to die but you're killing me
I'm always ready to die but you're killing me
Who are you to me? Who am I to you?
Is this a lesson in nepotistic negligence?
By default, you are my only link to the outside
Psychosomatic suicide
Where were you when I was down?
Can you show me a way
To face everyday with this face, goodbye
My demise, I took a life worth living and
Made it worth a mockery
I deny, I fold, but they keep on coming
I'm always ready to die but you're killing me
I'm always ready to die but you're killing me
I'm always ready to die but you're killing me
I'm always ready to die but you're killing me
When I blur my eyes, they make the whole
World breath, I see you fucking me
And I am absolutely controlly every urge
To mutilate, the one and only answer
So much for memories
I want to dress in your insecurities
And be the perfect you, I'm through
I'm out-stretched out for all to loathe
Here we go, the ultimate irony
My demise, I took a life worth living and
Made it worth a mockery
I deny, I fold, but they keep on coming
I'm always ready to die but you're killing me
I'm always ready to die but you're killing me
I'm always ready to die but you're killing me
I'm always ready to die but you're killing me
Killing me, killing me, killing me
Killing me,