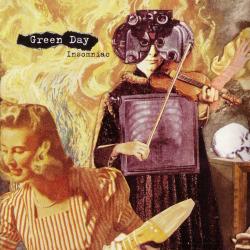 No Pride
Green Day
La canción 'No Pride' se estrenó el . Este tema está incluido dentro del disco Insomniac
Al final de la letra de la canción 'No Pride' podrás puntuar su calidad, comentar sobre ella, acceder a más lyrics de Green Day y a música relacionada.
LETRA
I'm just a mutt
And nowhere is my home
Where dignity's a land mine
In the school of lost hope
I've panhandled for a life because
I'm not afraid to beg
Hand me down your lost and founds
Of second hand regret
You better swallow your pride
Or you're gonna choke on it
You better digest your values
Because they turn to shit
Honor's gonna knock you down
Before your chance to stand up and fight
I know I'm not the one
I got no pride
Sects of disconnection
And traditions of lost faith
No culture's worth a stream of piss
Or a bullet in my face
To hell with unity
Separation's gonna kill us all
Torn to shreds and disjointed
Before the final fall
Más abajo podrás valorar y comentar la canción No Pride.
Puntuar 'No Pride'
¿Qué te parece esta canción?
-
0 votos
+ Green Day
Canciones del Disco
Música Relacionada