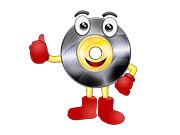 LETRA
Love,
oh love.
Give unto me all your pain,
i will save you again.
hand me your troubles,
knotted and muddled.
i'll save you again, my love.
give unto me your release,
your sweet crimson release.
let me inhale your trials,
keep them safe in my glass vial.
i'll whisper your name, my love.
Your oxygen pains me,
shoots through me like insanity.
why do you not seek help?
why do you not find yourself?
tell me how to stop the tears,
get rid of all of your fears.
tell me how to do it, love,
and i will.
Love,
oh love.

fuente: musica.com

Comparte si te ha gustado



Puntuar Oh Love
¿Qué te parece esta canción?
-
0 votos