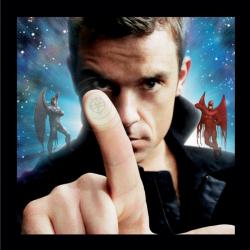 Random Acts Of Kindness
Letra
LETRA
Random Acts Of Kindness (Letra/Lyrics)
For those about to die
We salute you
For those of about to cry
We love you
For those of us who live in fear
Of Happy Christmas and new year
I raise a toast to you
And if it hurts
To be so blind
Why dont you try
being kind
They decided to become
A little more romantic
Creep up on you
While you sleep
I'll make you less attractive
Born without a spine
Why dont you try
Being kind
For those attempting their mother's way
You'll find a way to soldier on
For those whose love evaporates
I pray you find where you belong
All the words I have repressed
Are coming out today
I guess
It is justice not respect and avarice
And that just leaves comtempt
For you all
Oh oh oh
Yeah yeah
Yeah
I am just a simple man
With simple expectations
Deep regrets
They're seldom met
God speed my generation
And with ? on my mind
I should try being kind
For those about to die
We salute you
For those of about to cry
We love you
For those about to die
We salute you
For those of about to cry
We love you
Datos de esta canción
RANDOM ACTS OF KINDNESS es una canción de Robbie Williams que se estrenó el , este tema está incluido dentro del disco Intensive Care. Agradecemos a torki por haber sudido la letra de Random Acts Of Kindness.
Sobre Random Acts Of Kindness
Robbie dijo lo siguiente: "Random Acts Of Kindness" es básicamente sobre venganza, y desear que la gente no fuera tan sádica como ellos. Y en conclusión, escribiendo esta canción, encontré que soy al menos tan sádico como todos los demás. Creo que es una especie de canción mística, es una canción mágica y nació de mí tratando de ser Gandalf".