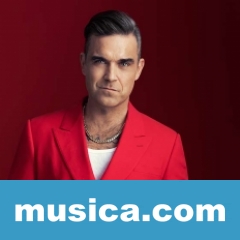 'Teenage Millionaire' se estrenó el . Esta canción está incluida dentro del disco Life thru a Lens.
LETRA 'TEENAGE MILLIONAIRE'
Announcer:
Hi out there. this is shaun goldberg and you're listening
to w.a.n.k.
This evening I've got someone really interesting with me.
He's over from old england and his name is... robbie williams.
Rob:
Cor blimey bleedin' mary poppins!
Announcer:
Great, right on! you know we've been hearing about
this boy band that was really big over
There.
Can you tell us a little bit about it robbie?
Rob:
First of all, I'd like to say thank you very much
for having me in the first place
But to answer your question I can't really answer it.
I suppose it was a bit like this..................
Haaaaaaaaaaaaaaaaaaaaaaaaaaaaaaaaaaaa
Riding in your limos
Hanging with your bimbos
Riding my old faithful
Bigger pin-up than betty grable
Kipper in the papers
Coke and whisky chasers
I ain't supposed to pose
But I don't care
I was a teenage millionaire
A teenage millionaire
A teenage millionaire
Yeah, yeah
Services for britain
Pouting like a kitten
Dinner with diana
I'm a social stokey spanner
Waiting for my knighthood
She can pin it on my manhood
I ain't supposed to pose
But I don't care
I was a teenage millionaire
A teenage millionaire
A teenage millionaire
Yeah, yeah
A teenage millionaire
(it works out sometimes it's funny
Being stupid makes you lots of money)
Bothered judy garland
When I ordered barbara cartland
Champagne in my bidet
The press all had a field day
You may think it's an outrage
My cleaner's wearing bondage
She makes my place a mess
But I don't care
I was a teenage millionaire
A teenage millionaire
A teenage millionaire
Yeah, yeah
A teenage millionaire
Come on waif
It looks as if you need a good feeling
Apoyar a Robbie Williams
Robbie Williams está en la posición 397 del ranking de esta semana, su mejor puesto ha sido el 53º en noviembre de 2012.

¿Apoyar a Robbie Williams?

Ranking SemanalMedallero