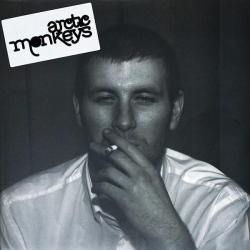 LETRA
Dancing shoes (Letra/Lyrics)
Get on your dancing shoes
There´s one thing on your mind
Hoping they´re looking for you
Sure you´ll be rummaging´ through
And the shit, shock, horror
You´ve seen your future bride
Oh, but it´s oh so absurd
For you to say the first word
So you´re waiting and waiting
The only reason that you came
So what you scared for?
don´t you always do the same
It´s what you there for, don´t you know
...the lights are flashing
Down in here tonight
And some might exchange a glance
But keep pretending to dance
Don´t act like it´s not happening
As if it´s impolite
To go and mention your name
Instead you´ll just do the same
As they all do, and hope for the best...
The only reason that you came
So what you scared for?
Well don´t you always do the same
It´s what you´re there for but no
Get on your dancing shoes
You sexy little swine
Hoping they´re looking for you
Sure you´ll be rummaging through
Oh and the shit, shock, horror
You´ve seen your future bride
Oh, but it´s oh so absurd
For you to say the first word
So you´re waiting and waiting
Datos de Dancing shoes
DANCING SHOES es una canción de Arctic Monkeys que se estrenó el , este tema está incluido dentro del disco Whatever People Say I Am, That's What I'm Not. Agradecemos a Vik. por haber sudido la letra de Dancing shoes.