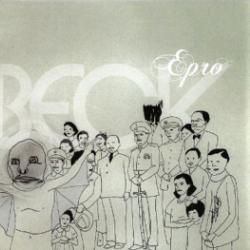 E-Pro
Beck
La canción 'E-Pro' se estrenó en 2005. Este tema está incluido dentro del disco Guero
Al final de la letra de la canción 'E-Pro' podrás puntuar su calidad, comentar sobre ella, acceder a más lyrics de Beck y a música relacionada.
LETRA
See me comin to town with my soul
Straight down out of the world with my fingers
Holding onto the devil I know
All my troubles'll hang on your trigger
Take your eyes and your mind from the road
Shoot your mouth off but look where you're aiming
Don't forget to pick up what you sow
Talking trash to the garbage around you
See me kickin the door with my boots
Broke down out in a ditch of old rubbish
Snakes and bones in the back of your room
Handing out a confection of venom
Heaven's drunk from the poison you use
Charm the wolves with the eyes of a gambler
Now I see it's a comfort to you
Hammer my bones on the anvil of daylight
I won't give up that ghost
It's sick the way these tongues are twisted
The good in us is all we know
There's too much left to taste that's bitter
Más abajo podrás valorar y comentar la canción E-Pro.
Puntuar 'E-Pro'
¿Qué te parece esta canción?
-
0 votos
* Gracias a Ágætis Byrjun por haber añadido esta letra el 27/2/2006.
Comentar Letra
Comenta o pregunta lo que desees sobre Beck o 'E-Pro'
Comentarios (4)
+ Beck
Canciones del Disco
Música Relacionada