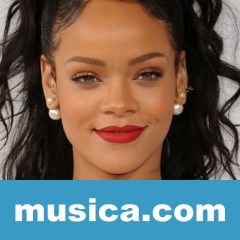 'We Ride' se estrenó el . Esta canción está incluida dentro del disco A Girl Like Me.
LETRA 'WE RIDE'
[Chorus]
Ride when we ride we ride
It´s til the day we die
When we ride we ride
It´s til the day we die
[Verse 1]
It´s real late
Bout a quater to 1
Thinkin about everythang
We become
And i hate it
I thought we could make it
But im ready to scratch this
Just wanna forget about it
I saw the pictures
And the letters she sent
U had me thinkin
U were out we your friends
Im so foolish
Hate me like im stupid
Cuz i thought it was just u and i (oh)
[Hook]
That´s how i think after all the time
We spent in love
I see it in my mind
Playing over and over again
Its far and out
U got me breaking down
And i just can´t figure out why
But this is what u say
[Chorus x2]
[Verse 2]
Visions in my mind
Of the day that we met
U showed me thangs
That´ll never forget
Took me swimming
In the ocean
U had my head up in the clouds
Make me feel like im floating (yeah)
U think im playing
When u now its the truth
Nobody else can do it
Quite like i do
All my kisses
And my lovin
But aint nobody
Better than us
[Hook]
[Chorus x2]
[Verse 3]
I guess its over
And definitely
But u and i know
Its not that easy
To let go
Of everything (everything)
And start all over again
Just bring this up cuz u blew it
I wont forget how u do it
Sweet baby
This is where the game ends now somehow
Might not believe u and me
We can figure it out
[Chorus]
U finna make me say boy
I wish that u come hold me
When im lonely
When i need someone to talk to
U would phone me
Just like everything its on me
(when we ride we ride it´s til the day we die)
Boy u forgot about the promises
U made me
And now we´ll let the memories
Just fade away
But i remember
What u used to say
(when we ride we ride it´s til the day we die)
[Chorus x2]
We Ride
Sobre We Ride
"We Ride" se trata de un examante, que le prometió a Rihanna una relación sana y fiel, sólo para romper esas promesas con engaños.

En una entrevista de MTV en 2006, Rihanna habló sobre la canción diciendo: La canción es sobre este tipo diciendo una y otra vez, 'Cuando montamos, montamos, montamos, vamos a estar juntos hasta el día en que muramos', prometiendo todas estas cosas y luego resulta que rompió todas sus promesas. No me importa si quieres hacer eso y luego ser infiel, entonces puedo hacer lo mío, relajarme con mis chicas y divertirme.

Mientras "We Ride" se ascendía en las listas de múltiples países, no pudo entrar en las lista del Billboard Hot 100. La única otra vez que ocurrió esto fue con el tema "Wait Your Turn" de 2009.
Apoyar a Rihanna
Rihanna está en la posición 284 del ranking de esta semana, su mejor puesto ha sido el 1º, siendo su primera vez en diciembre de 2012 y la más reciente en febrero de 2013.

¿Apoyar a Rihanna?

Ranking SemanalMedallero