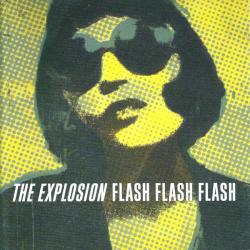 LETRA
No revolution (Letra/Lyrics)
When the blood was red and the lies were black and white
they put their hands together they thought the right
we know they made mistakes but we still imiate
keep the spirit alive when there's nothing left at stake
now our heroes seem further away
your fists in the air but nothing has changed
would they shakes their heads would they feel ashamed
fists in the air for a fuc*** name
all we know is what came before
there's no revolution anymore
we look to the past and ask for nothing more
there's no revolution anymore
on the edge of tomorrow what are we fighting for
we fight each other whenever we get bored.
jaded kids hatred wins ans we all lose
schemes kill our dreams its self abuse
lets light a match to these dynamite dreams
lets let it all go and set it all free
i vote for the outcasts the losers and creeps
who can bring it back again make me believe
there's no revolution anymore!
Datos de No revolution
NO REVOLUTION es una canción de The Explosion del año 2000, este tema está incluido dentro del disco Flash Flash Flash. Agradecemos a Encuestas por haber sudido la letra de No revolution.