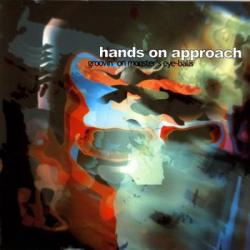 LETRA
A Change (Letra/Lyrics)
A Change
by Rui David
These are not promises
These are just other thoughts of hope
Was it that meaningless
What we've been through?
When i said that i'll be with you
It was not enough......... but always true
No one is aware where love seems to go
No one will ever know
What i was going' through
You don't need to change
I've got something new
To bring you back again
It's a brand new day
I feel so alive
It will be a chance
This is not the time or place
won't you come to the moon...with me
and there's no room for us
no romantic Spring
if i knew ai that time
I would be aware
Not so close to you
Chorus
Even if this is wrong
My treasure's here
Unexpected thoughts
When i say goodbye
It will be a chance for us...it will be a change not the end.
Datos de esta canción
A CHANGE es una canción de Hands On Approach del año 2006, este tema está incluido dentro del disco Groovin' On Monster's Eye-balls. Agradecemos a carlos_t por haber sudido la letra de A Change.