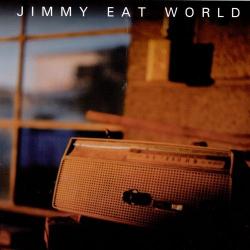 Softer
Jimmy Eat World
La canción 'Softer' se estrenó el . Este tema está incluido dentro del disco Jimmy Eat World [EP]
Al final de la letra de la canción 'Softer' podrás puntuar su calidad, comentar sobre ella, acceder a más lyrics de Jimmy Eat World y a música relacionada.
LETRA
She's perfect in her own way.
Smoke rings rising to the winter grey.
Shining, stepping off a silver train.
She's amazing in her own way.
Always moving to a better place
Laughing, you won't get to her better traits.
I'm getting that sick taste in my mouth
from the medicine I can't keep down.
You know time heals nothing by itself.
I see that ever so clearly now.
The lights had just gone out at Rockefeller Center.
Take it slow and make it softer.
Easy likes it nice and steady.
She looks just a little bit different now.
Maybe a little bit softer around her eyes.
Más abajo podrás valorar y comentar la canción Softer.
Puntuar 'Softer'
¿Qué te parece esta canción?
-
0 votos
Comentar Letra
Comenta o pregunta lo que desees sobre Jimmy Eat World o 'Softer'
Comentarios (35)
+ Jimmy Eat World
Canciones del Disco