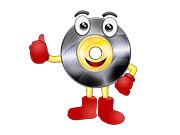 LETRA
The clouds were gathering,
the sun moved out of sight.
Then came the rain.
Outside the city line
Into the darkened night
He came to claim
Into another town the people he could see
He could kill with a look from his eyes.
He is looking for you he is lookig for me.
Upon his devil horse his figure slips away
He hides from light
A phantom magic man from mountains black an grey
He rides with might
Another circus show another broken ride
He could fly like a bird in the air
He is coming for you he is coming for me.
Somewhere tomorrow.
Somewhere today.
From fields of sorrow
Through winds of change
Somewhere he'll find you , to steal your soul
His eyes disguised to , conceal his goal
Another circus show
Another broken ride.
He could kill with a look from his eyes
He is coming for you
He is coming for me
Somewhere tomorrow.
Somewhere today.
From fields of sorrow
Through winds of change
Somewhere he'll find you , to steal your soul
His eyes disguised to , conceal his goal
fuente: musica.com


X