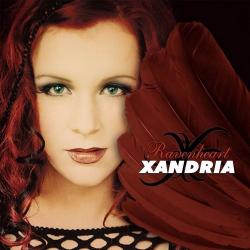 Fire Of Universe LETRA
Xandria
'Fire Of Universe' se estrenó el . Este tema está incluido dentro del disco Ravenheart
Al final de la letra de Fire Of Universe podrás comentar sobre ella o acceder a más canciones de Xandria y a música relacionada.
I clench my fist and break my chains
Destroy the mirror of tears
I force the night to smash you down
And lose my innocence (I'm)
Blinded by the fire of universe
I'm falling down, no reverse
I Can't rewind my life to then
When I was freaming ot warmth
You took away the child I've been
And left me frozen (and)
Rewind rewind to then -
I'm an angel
Born form the breath of life
An Ikarus
Burning an falling down
Más abajo podrás valorar y comentar la canción Fire Of Universe.
Puntuar 'Fire Of Universe'
¿Qué te parece esta canción?
-
0 votos
* Gracias a Paulita.. por haber añadido esta letra el 31/1/2007.
Comentar Letra
Comenta o pregunta lo que desees sobre Xandria o 'Fire Of Universe'
Comentarios (4)
+ Xandria
Canciones del Disco
Música Relacionada