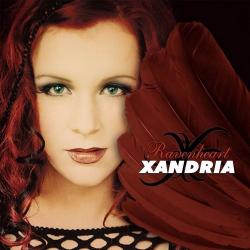 Some Like It Cold
Xandria
La canción 'Some Like It Cold' se estrenó el . Este tema está incluido dentro del disco Ravenheart
Al final de la letra de la canción 'Some Like It Cold' podrás puntuar su calidad, comentar sobre ella, acceder a más lyrics de Xandria y a música relacionada.
LETRA
Glamourous stars darken the day
The shadows of night lighten their way
The wisdom of fools is not easy to learn
So go one step ahead and two in return
I am the sense in all of your tears
I am the reason of all your fears
I am praised for my sadness
I am praised for my faults
I am praised for my madness
Cause some like it hot
And some like it cold
Evening calls the sunset to rise
I am a liar so take care of my advice
The wheel of fortune always goes round
Whatever goes up must always come down
Más abajo podrás valorar y comentar la canción Some Like It Cold.
Puntuar 'Some Like It Cold'
¿Qué te parece esta canción?
-
0 votos
* Gracias a Paulita.. por haber añadido esta letra el 31/1/2007.
Comentar Letra
Comenta o pregunta lo que desees sobre Xandria o 'Some Like It Cold'
Comentarios (4)
+ Xandria
Canciones del Disco
Música Relacionada