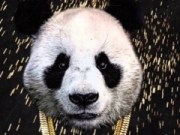 10 Lagartijos
en inglés
LETRA
10 Lagartijos (en inglés)
Returning of the school was
transparent and roses
until I said that things
ten damned small lizards that starting from that moment
I am
Me taenia ten small lizards, me taenia ten small lizards
one steps it barefoot he/she doesn't move alone there are nine
of the nine that were, of the nine that were
one you smears in a bocho already anything but I have left eight
of the eight that even vivian, of the eight that even vivian
to other it left it a machete nomas I already have left seven
Hey! Lagartijo, lagartijo comes here
Hey! Lagartijo, lagaritjo comes here
Hey! Lagartijo, lagartijo comes here
Hey! Lagartijo, lagartijo comes here
Of the seven that continued, of the seven that continued
one left six I had left them to the states and nomas
to one of the sies that they had, of the six that were even
I squash it a hornitorrinco nomas they were already five
Of the five unfortunate, transparetnes and rosy
one is turulato nomas they were already four
Hey! Lagartijo, lagartijo comes here
Hey! Lagartijo, lagaritjo comes here
Hey! Lagartijo, lagartijo comes here
Hey! Lagartijo, lagartijo comes here
of the four lagartijos, of the four lagartijos
to one I kill him the estres and nomas they were three
to one of the three that there was, of the three that I had left
lower him I told him good-bye and nomas they were two
of the two survivors, one of the two currents
it left me in the breakfast
ejjem!! ejjem!! already nomas I lack one
that dirt lagartijo, lagartijo so tiny
I am not died with anything, that this of the kick
heeoh!!