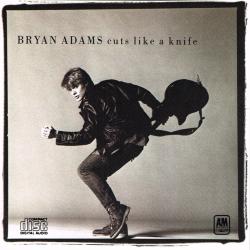 Straight From The Heart
Letra
LETRA
Straight From The Heart (Letra/Lyrics)
I could start dreamin' but it never ends
As long as you're gone we may as well pretend
I've been dreamin'
Straight from the heart
You say it's easy but who's to say
That we'd be able to keep it this way
But it's easier
Coming straight from the heart
Give it to me straight from the heart
Tell me we can make another start
You know I'll never go
As long as I know
It's comin' straight from the heart
I see you on the street some other time
And all our words would just fall out of line
While we're dreamin'
Straight from the heart
Oh give it to me straight from the heart
Tell me we can make one more start
You know I'll never go
As long as I know
It's coming straight from the heart, oh
Don't ever leave my darling
Whoa oh straight from the heart
Tell me we can make one more start
You know I'll never go
As long as I know
Give it to me now
Straight from the heart
Tell me we can make one more start
You know I'll never go
As long as I know
It's coming straight from the heart
Give it to me, oh no, oh no
Straight from the heart
You know I'll never go
As long as I know
It's coming straight from the heart
Datos de esta canción
STRAIGHT FROM THE HEART es una canción de Bryan Adams que se estrenó el , este tema está incluido dentro del disco Cuts Like a Knife.
Sobre Straight From The Heart
Este tema fue escrito cuando Adams tenía 18 años y publicado como single seis años después (1983).
Fue el primer single que deja un impacto en las listas de éxitos de EE.UU. (nº 10).
Este tema fue un elemento básico en los conciertos y en las emisoras de radio de rock/pop.