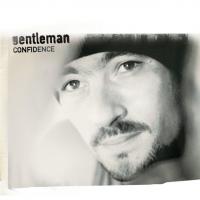 Superior Letra
Añadir a Favoritas
Guardar en Playlist
SUPERIOR es una canción de Gentleman que se estrenó el , este tema está incluido dentro del disco Confidence.
Letra 'Superior'
if you know not god you know not love, no no
if you know not jah, jah is there, oh yes
Chorus:
i know jah lovin is superior
the devil complex inferior, oh yes
worshiping material
bowing to your silver and gold (repeat)
sombody tell me, cause i really got to know
I read a lot of history
but things not really show no no
why dam drop they bombs ina arabia
why the children burn and suffer ina africa
leave us up the righteous fightin for superpower
but judgement got a fall..?..real shower
mi go so then
Chorus (2x)
so bettah lov the little juud
nah terrorise dem no no no
teach the juud nah critize dem no no no
hoping up your eyes en realize dem
you wan fi keep you wan fi care you wan fi guide dem
don't you know
war and crime will be right then
en you bettah show the juud your fears
en don't you hide dem
en then the quality and justice will you mind dem
lift up your voice and you got to sing the anthem
mi go so then
Chorus (2x)
long time we fade about your promises and lies
your illusion and religion just covering our eyes
frustration and starvation want your bly
depression until well un dry
can you show the love man and not the animosity
can you liv a live wid ..?...
me could a be your friend
why you want to be my enemy?
you can't take the dem speech ..?..
Chorus (2x)
sombody tell me, cause i really got to know
I read a lot of history
but things not really show no no
why dam drop they bombs ina arabiawhy the children burn and suffer ina africa
leave us up the righteous fightin for superpower
but judgement got a fall..?..real shower uhhhuhh
Chorus