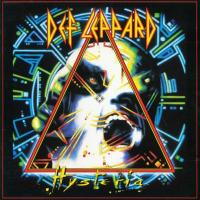 Don't Shoot Shotgun
Letra y Canción
Añadir a Favoritas
Guardar en Playlist
DON'T SHOOT SHOTGUN es una canción de Def Leppard que se estrenó el , este tema está incluido dentro del disco Hysteria.
LETRA
'Don't Shoot Shotgun'
Run
(run for cover)
For for cover
Don't shoot!
Shoot!
She's so dangerous
(shotgun!)
(gun!)
(don't shoot shotgun!)
Maybe I'm wrong, maybe I'm right
Fallin' head over heals at the speed of light
Hey little miss heaven on earth
Whoa, won't you walk this way but I see a red alert
Oh, my senses say keep away
So don't shoot!
Don't shoot shotgun
Dream on nightmare
Touch 'n' go
Dove turned destroyer, she cut you up, she's a slave of love
Run for cover, she's so dangerous
Undercover, she's so shameless
Don't shoot shotgun
You got me bitin' my lip
Don't shoot shotgun!
Ya shootin' straight from the hip
So don't shoot shotgun
Shoot me, baby!
Ow!
Hit 'n' miss, flesh and blood
She's sweet and indiscreet, she can't get enough
A little midnight madness
Oh baby, you can't hide
So wild 'n' unpredictable
Step aside
'cos you're, you're shooting wide
Oh
Shake it, shake it!
Ah, take this, little hit 'n' miss
Oh
Don't shoot shotgun
You got me bitin' my lip
Don't shoot shotgun!
Ya shootin' straight from the hip
Don't shoot it!
Don't shoot shotgun!
Shake it, shake it!
Aw, take this little hit 'n' miss
Ow!
(don't shoot! shotgun!)
Oh shoot it!
Don't shoot it!
Uh, oh shotgun!
Shoot me, baby!
Ow!
Let it blow