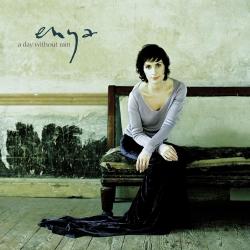 Lazy Days
Enya
La canción 'Lazy Days' se estrenó el . Este tema está incluido dentro del disco A Day Without Rain
Al final de la letra de la canción 'Lazy Days' podrás puntuar su calidad, comentar sobre ella, acceder a más lyrics de Enya y a música relacionada.
LETRA
Lazy old day
Rolling away
Dreaming the day away
Don't want to go
Now that I'm in the flow
Crazy amazing day
One red balloon
Floats to the moon
Just let it fly away
I only know
That I'm longing to go
Back to my lazy day
And how it sings and how it sighs
And how it never stays
And how it rings and how it cries
And how it sails away, away, away
Más abajo podrás valorar y comentar la canción Lazy Days.
Puntuar 'Lazy Days'
¿Qué te parece esta canción?
-
0 votos
Comentar Letra
Comenta o pregunta lo que desees sobre Enya o 'Lazy Days'
Comentarios (54)
+ Enya
Canciones del Disco
Música Relacionada