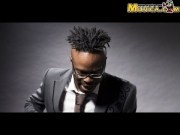 LETRA
As We (Letra/Lyrics)
If solutions come from small seeds
Then I have no green thumb
Show me a river to cross
I'll show you a model named Jordan
Children walk stillborn
As mothers live war-torn
With so much to buy and so little supply
'Cause Daddy said bye
He ran off with some guy
Who promised ascension.
In 13 Dimensions
As long as we can shop till we drop
And we don't sleep to dream
We'll never awaken
And we'll never know what hit us
We've got all of these choices
We're making not one decision
Meanwhile all this white noise is
Just numbing derision
So many whiners but no one to push
I don't wanna but Nike
But I'm feeling that Swoosh
I cannot deny what I so need to buy
I'd run so much faster
You swear you could fly...
[chorus]
I'm nobody's Socrates, coming with ghetto philosophies
But I think that we can all agree:
A world with no community
And only dollar bills, and making cash , and pimps and ho's...
It ain't gonna go.
Ain't gon last too long.
Still too many going to bed starving
While across the world somebody's carving up a territory making dollars
Turn a deaf ear and you won't have to hear the hollers
Of "How long, how long..."
[chorus]
Datos de esta canción
AS WE es una canción de Jacksoul. Agradecemos a *-*vIcToR*-* por haber sudido la letra de As We.