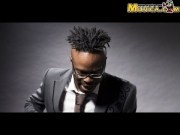 LETRA
Ocean Pearl (Letra/Lyrics)
Well you know you're an ocean pearl
You redefine my whole world
Your something outta my wildest dreams.
I love what you got so much.
You leave me here longing for your touch.
Can't wait till you grace my scene.
Every little thing you do
You always seem to know how to
Put a smile upon my sad face.
Now woman what would I do
In this life here without you.
You know my world would never be the same.
Your all I ever need
Your my place to be
Ain't no doubt in my my.
I love it when you taking me
Way beyond ecstacy
Take me so high till I can fly.
[chorus]
Life ain't no crystal stair
But it is when you are there
There ain't no limit how we'll fly
So take me to your bed
Or love me right here instead.
Without your love girl
I would die.
[chorus]
Datos de esta canción
OCEAN PEARL es una canción de Jacksoul. Agradecemos a *-*vIcToR*-* por haber sudido la letra de Ocean Pearl.