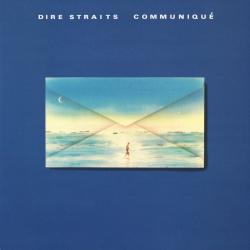 LETRA
Follow Me Home (Letra/Lyrics)
Oh well the sun go down
Celebration in the town tonight
All day long
They been slaughtering upon the stone
Share out the meat
Yeah, you really like to eat
Come on woman, come follow me home
Well, the priest he cries
Virgins ascending to the skies tonight
All day long
I have passed my time alone
And when the church bell rung
I stayed out on the tower
In a dying sun
Now come on woman, come follow me home
Well I don't need no priest
But I love all of the people
Yes I share the feast
So drink up my wine
Yes and the song in my bones
I know the way
I can see by the moonlight
Clear as the day
Now come on woman, come follow me home.
Datos de esta canción
FOLLOW ME HOME es una canción de Dire Straits que se estrenó el , este tema está incluido dentro del disco Communiqué. Agradecemos a d1r3 por haber sudido la letra de Follow Me Home.