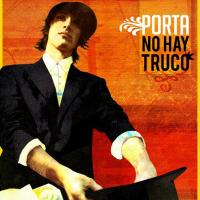 Dragon Ball Rap en inglés
'Dragon Ball Rap' se estrenó el . Esta canción está incluida dentro del disco No hay truco.
LETRA
Dragon Ball Rap (en inglés)
Yeah
Sorry, Kamehameha
After the tetris theme
Comes the Dragon Ball Rap
Who didnt watch this show
Aint got no childhood
Big Bang Attack
Comes right from planet Namek
Vegeta and Goku
Sayian rivalities
Allargat Bastó!
Cuz it sucks in spanish
Its better in Cathalan
I rather nubol kinton
the canvi de lloc instantani
It was realy cool
Its Goku,Goten, Krillin, Pan,
Trunks, Yamcha, Chaiotzu and Ten Shin Han
Gohan was cool in ssj2
Satan didnt beat Cell
neither did Videl
Nobody could beat Brolly
The legendary Super Sayian
Asking for the energy of all earth
was needed to suceed
The Genki Ball
Carbonized Majin Buu
And Mecha Freezer
Was beaten by Trunks` sword
The Ozaru were losing their judgement
They destroyed cities
They broked trough buildings
1! 2! 3! Fusion!!
The ocarine had Hildegan
Inside Tapion
The Dragon Balls
Spread all over the world
With radar and capsules
We must get going
Raditz died along with Goku
Vegeta Took on Nappa
Gohan had a hard time with
The Silver Warriors
The Energy was raising
I dont know how many ki
Vegeta was controlled
By Babidi
Piccolo and Krilin
Became Stone
Cuz of Dabra
And the great sayiaman reveals
He is fighting the terrorists
All over Town
Dragon Ball Rap
Boojack
Per Mi Bola de Drac
They´ll always be welcome
To the Tme Room
Where a real-life day
Is one year of training
The Androids were formed
By Dr. Gero
On most of tournaments
Goku ended up in first place
In the sky rises
Always Yajirobai
It was funny seeing appearing
Tao Pai Pai on a trunk
Turles and the fruit of Strenght
Garlic Jr became big
In one instant, man
Magic seeds?
No..
Mungetes Magices
Kaio Shin, Vegetto
The result of Pothara
With the help of Paikun
Fusion of Goku and Vegeta
Janemba couldnt compare himself
To the power of Gogeta
Gotenks ssj3
was really cool
If somebody lost his life
He was revived by Sheron
Oolong, Bulma, Poar, Dende
All on a paper
The maximum strength stayed
on fourth level
Special Forces??
Ginyu changes body
Dodoria, Zarbon, Reecom
They ended up dead
Cooler, Baby
Dragons of the Stars
Bardock gave his best
to defend his planet
Dragon Ball
Dragon Ball Z
Its art, man!
Dragon Ball GT
Whoever it is they break him!!
Apoyar a Porta
Porta está en la posición 95 del ranking de esta semana, su mejor puesto ha sido el 1º en octubre de 2009.

¿Apoyar a Porta?

Ranking SemanalMedallero
Porta
Añadir Letra
Dragon Ball Rap
Comentar
Guardar en Playlist