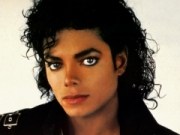 She's out of My Life
Letra
LETRA
She's out of My Life (Letra/Lyrics)
She's out of my life
She's out of my life
And I don't know whether to laugh or cry
I don't know whether to live or die
And it cuts like a knife
She's out of my life
It's out of my hands
It's out of my hands
To think for two years she was here
And I took her for granted, I was so cavalier
Now the way that it stands
She's out of my hands
And so I've learned that love it's not possession
And I've learned that love don't wait
Now I've learned that love needs expression
But I learned too late
And she's, out of my life
She's out of my life
Damned indecision and cursed pride
I kept my love for her locked, deep inside
And it cuts like a knife
She's out of my, life
Datos de She's out of My Life
SHE'S OUT OF MY LIFE es una canción de Michael Jackson que se estrenó el .
Sobre She's out of My Life
Esta canción fue escrita por Tom Bahler, un compositor que también fue uno de los cantantes de fondo en las grabaciones de Partridge Family!. La canción fue lanzada en el álbum Off the Wall de Michael que fue 8 veces platino y contribuyó a que el álbum lograra cuatro de los 10 mejores singles en un solo disco, un enorme logro para cualquier artista solista. La canción un ritmo muy pausado, es una de las canciones más lentas de Jackson.